La Voz de ACI-LAC
ACI-LAC welcomes Campbell-Hill Aviation Group, LLC, as new business partner
Campbell-Hill Aviation Group, LLC (Campbell-Hill), a Washington DC-based consulting firm with a 29-year track record of offering a wide range of services in the aviation field, joins ACI-LAC's commercial partners Jun 28, 2022

---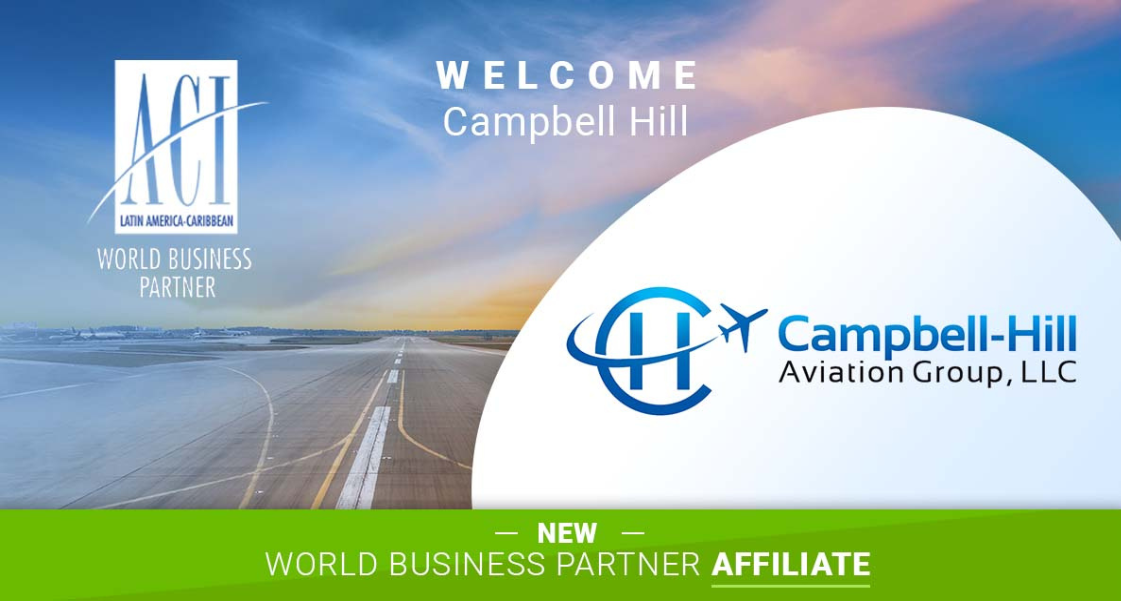 Panama, June 28, 2022 - Campbell-Hill Aviation Group, LLC (Campbell-Hill), a Washington DC-based consulting firm with a 29-year track record of offering a wide range of services in the aviation field, joins ACI-LAC's commercial partners. With this alliance, the group aims to strengthen its presence in Latin America and bring its product and service offerings to a greater number of airports in the region.
Campbell-Hill's president and CEO, Kevin Healy, described the alliance with ACI-LAC as very valuable and considered it a key part of its expansion in Latin America and the Caribbean. Likewise, Nicolas Gurwicz, vice president in charge of the Latin America unit, said that with the alliance "they look forward to collaborating and connecting with other members as the airline industry continues to evolve to meet future challenges," he said.
For his part, Dr. Rafael Echevarne, director-general of ACI-LAC, was pleased with the work done by the organization to attract business partners to help improve the airport industry in the region. "Campbell-Hill's experience as a provider of comprehensive services for airports will be a very valuable contribution to the development of the aviation industry in Latin America and the Caribbean, we are very happy to have it among our partners."
Campbell-Hill is a U.S. consulting firm that provides a wide range of services to the aviation industry. Its client base includes airports, passenger airlines, cargo carriers, industry associations, financial institutions and government, municipal and state agencies. The group's professional background encompasses airline network planning and route strategy, corporate planning, pricing, scheduling, revenue management, marketing, distribution and sales analysis, economic forecasting, cargo analysis, government and regulatory affairs, litigation support, and statistical modeling.
With clients in the United States, Canada, Latin America, the Caribbean and Europe, Campbell-Hill has successfully provided efficient and quality consulting services to airports, airlines, tourism boards, government agencies and other aviation industry stakeholders.
---